Civil & Structural Engineers
Civil Concepts is an icon in the civil and structural engineering environment, with a successful track record spanning 70 years.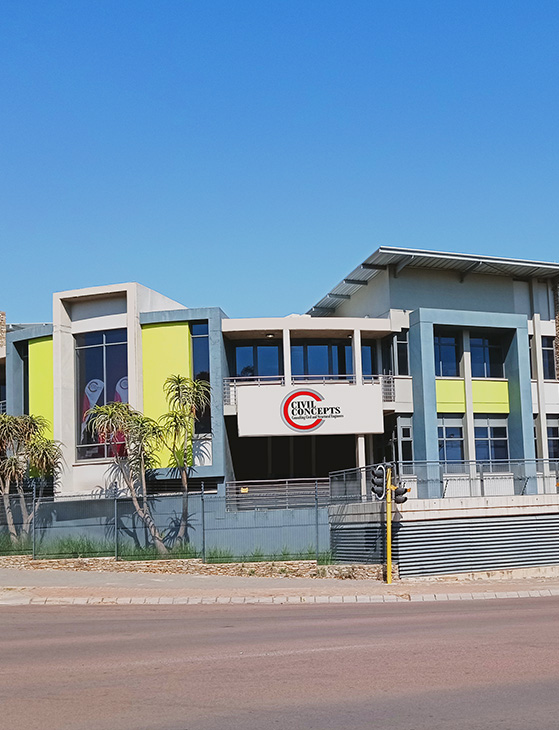 The consulting engineering practice, Van Heerden Calitz & Hayes, was established in Pretoria in 1953 when founder member Willem van Heerden entered the civil and structural engineering field. As the practice expanded he was joined by Gerrit Calitz and George Hayes. The practice quickly gained widening respect and stature. In the mid 1980's came the amalgamation with two more firms, Salmon & Cilliers Inc and Werner WO Kurzke & Partners which added branch offices in Pietersburg, Rustenburg and Mafikeng. In the 1990's the firm was joined by Jamie Paola & Associates. McCartan, Shaw and Robinson, consulting Structural Engineers joined the firm in 2007.
Structural Engineering — Civil Engineering — Transportation Engineering
We are strongly service-orientated.